About Earth Tag Organic
The purpose of going organic is not just to safeguard the health of humans, but to protect the land and the environment as well as establish an ecosystem where agriculture is sustainable.
Certification is an important driver of going organic, because certification from a third party gives producers a standard to follow and consumers a clear identification method.
Earth Tag Organic Standard were set up using the organic standard of 6 countries and are confirmed to suit Malaysia's farming environment. Earth Tag is also a member of the International Federation of Organic Agriculture Movements (IFOAM) Family Standards.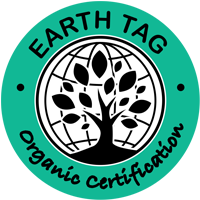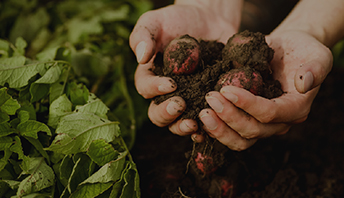 The Earth Tag Organic Standard
covers 8 broad areas:
1. Prohibit to use chemical synthetic fertilizer
2. Testing of the heavy metal of water and soil and do not exceed the content limit
3. Prohibit to use chemical pesticide, fungicide and herbicide
4. Preventative measures for pollution from external sources
5. Regulation-compliant land reclamation
6. Avoid using genetically modified (GM) seeds and materials
7. Record keeping for the production process
8. Soil cultivation (The organic crops shall be grown on soil)
*Organic-in-Conversion periods – (2 years for short-term crops; 3 years for long-term crops)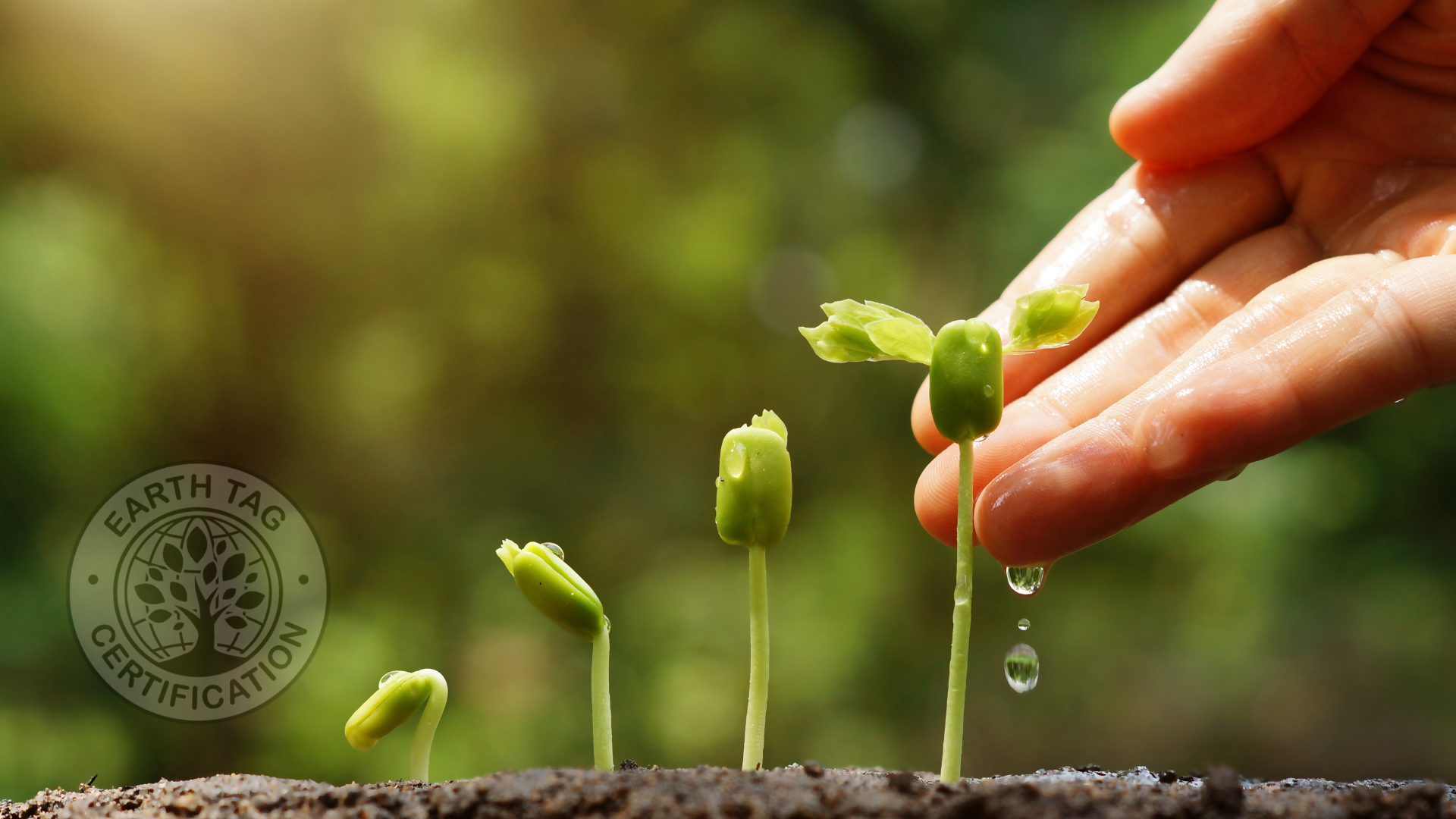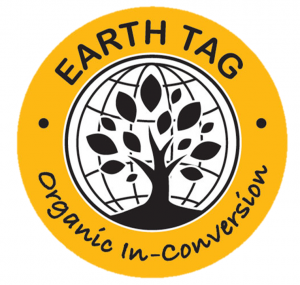 Is there any difference between "Organic" and "Organic in-Conversion"?
Many consumers have noticed that within the Earth Tag Organic Certification, there is an Organic in-Conversion label. Many have asked whether there is a difference between this and organic products. As a matter of fact, Organic in-Conversion products should offer similar peace of mind as organic products.
Under Earth Tag regulations, when farms first apply for organic certification, inspectors of the certifying body visit the farms to verify that soil, water, and other conditions meet certification requirements. After that, the farm enters the Organic in-Conversion period to ensure not just that organic farming methods are used, but that products also undergo vigorous testing for pesticide residue.
New troops within the organic ranks
Apart from allowing the soil to its original state, the Organic in-Conversion period also allows farmers to adapt to pesticide- and fertiliser-free planting methods such as restoring the soil, managing pests and diseases, and improving on technology and quality. Organic in-Conversion farmers are the fresh forces of organic farming. If you see Organic in-Conversion products, this means that there are no new farmers joining the ranks of organic farming.
Thus, let us support these fresh troops by helping them to overcome the many challenges of production, technology, and sales channels.
When switching from other organic standards, is it necessary for farmers to undergo the Earth Tag Organic in-Conversion period?
Yes, farmers must take two years to adapt to the regulations and requirements of Earth Tag certification. They must also undergo Earth Tag's continuous verification procedures for two years, or three years for long-term crops such as fruit trees.
Therefore, experienced farmers may also be Organic in-Conversion. Let us support Organic in-Conversion farmers!